So I never have really talked about this with anyone. I have been dealing with a large fissure from the outside of my anus all the way to the inside since I was 6 years old. I haven't shared the story because I was and am embarrassed about it even 21 years later. Here we go.
When I was 6 I was an odd kid, one day I found out it felt funny when I put a finger up my butt. That was all well and good, but one day I figured I might try to put something bigger in there. I didn't realize how sensitive the anus tissue was and didn't really wrap my head around maybe I could hurt myself forever. So at my grandparents while I was in the bathroom I was looking for something, I may have made the worst choice ever. You know those square metal towel wracks, with the metal bar in the middle. 4 sides of sharp metal. One of these.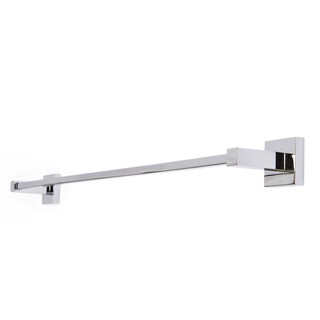 I took the bar out and tried to lube it up with some lavender bubble bath gel stuff. (Terrible idea) As I tried to put it in I kind of slipped and it cut me in deep on the upper part of my anus near the tailbone. I mean deep, I can feel the cut go from outside the anus to past the sphincter in to the intestines a little. I was gushing blood and the bubble bath stuff stung, a lot. I was freaked out, tried stopping the bleeding with toilet paper, and it didnt stop for a few hours. I was too scared and embarrassed to ask for help. Eventually it stopped but the next time I used the bathroom it split wide open, covered the toilet bowl with blood, and god damn did it hurt.
That cycle continued pretty much every day for the next 10 years or so, sometimes I would try to not use the bathroom for days and when I finally went it was terrible from how hard the stool was. Eventually I learned about Metamucil. Sitz baths, hydration all the standard treatments. That helped a little but occasionally it would just split open. It still to this day has gotten more sensitive but the pain is something I got used to. I dont think anything has ever hurt as much as this fissure. I am going to try this Dr. Wheatgrass Antoxidant Skin Recovery Cream I have seen reviewed well. Its more like I just have super sensitive scar tissue now and I hope it will do something.
Its like life became a sort of living hell after that one mistake 21 years ago. I want to go back and slap myself in the face and stop it from happening. Nothing has come close to how much time and effort this has taken from me. I want to heal it to a point that its just a thought, no more re openings, just done with. I am looking at surgery in the next year if I cant find some kind of cream or ointment to heal the scar tissue.